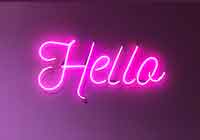 Why NDA Exam preparation with us (DNA Defence)?
"Dehradun National Academy of Defence" (DNA Defence) is one of the pioneers training institutes preparing students for NDA exams. Apart from NDA exams preparation; our main goal is to develop a strong foundation for the candidate in whichever degree curriculum they choose. We solely believe in helping serious students to achieve their goals.
Every year more than 4 lakhs plus students apply for just 480 seats, which is very difficult & challenging. To qualify, the student will have to fine-tune his/her mind to crack the NDA exam.
Dehradun National Academy of defence is committed to imparting high-quality training to students to enable them to join NDA & live a glorious life in the future.
Also, there was no such training institute in Dehradun to prepare students in cracking Defence Forces examination & others. As a result, Mr. Darshan Rawat, the Managing Director of Dehradun National Academy of Defence thought of an idea to open such an institution in Dehradun, to impart knowledge to NDA aspirants.
Besides training, we also run one of the leading schools in the city of Dehradun.
From the Managing Director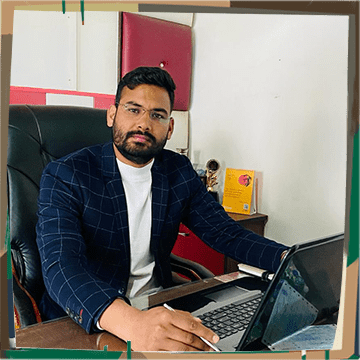 In a country like India with a population of over 138 crores, the field of armed forces is still struggling to select the right candidates with brilliant minds. Isn't that surprising?
Hi friends, Myself Darshan Rawat. I don't like speaking too much but I simply love what I Do!  After securing a top rank in my board exams, I pursued my degree in the field of Chemistry & Economics. Having decades of experience in working with top educational institutes namely Army Public school, Rajeev Gandhi Navodaya Vidyalaya, Apex teacher Academy & others.
"Defence is in our genes." How?
I belong to Gairsain which is a town in the Chamoli district, Uttarakhand, also known as the Veer Chander Singh Garwali Land. My Grandfather, Captain Surendra Singh Rawat served for 30 years in the Indian army (Garhwal rifle) followed by my father, S. Major Chander Singh Rawat who has also served 24 years in the Indian Army in the same rifle. And currently, my younger brother and my cousins are serving the nation by being a part of the defence services in the Indian Army and Indian Air Force. This top-class institute "DNA defence" is dedicated to my ideal "General Bipin Rawat", the First CDS of our country.
Through this DNA defence, I want to set a benchmark in the field of preparing students for the examinations of the armed forces.
Our Co-Founder & CEO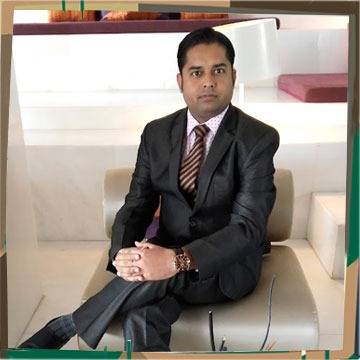 Another most precious pillar, Mr. Anurag (Co-Founder & CEO), of our institute DNA Defence who has secured top ranks in one of the most difficult exams like IITJEE, Medical –PG, NTSE, and others.
He has over a decade of experience working with fine quality academic institutes in the field of education, namely FIITJEE, AKASH, DBMCI & others.
From the Core Committee
DNA Defence institute is not limited to this, we have a core committee with Major M. Mayank, who is currently serving in the Indian Army, and is the guiding light for all the SSB and physical parts of students.
About DNA defence
We have an experienced team of young academicians and retired senior officers from the field of defence, military, and police forces to facilitate the whole process effectively. DNA defence was established with the mission of imparting training to the students to help them secure a job in the Army, Navy, or related field for their glorious & delightful future. DNA defence is one of the pioneers in Dehradun in providing excellent training to NDA aspirants. We have trained many students in the last few years of which many of them are pursuing their job in the government sector.
INFRASTRUTURE
The sprawling campus of NDA defence has all the amenities for our aspirants in terms of state of art infrastructure, including lecture halls, seminar rooms, well-equipped computer facilities, indoor classrooms, high technology activity rooms, library, Guest rooms, canteens, gyms, toiletries, and physical grounds with the pollution-free environment. Hostel facility is also available for students residing outside Dehradun city. The hostel provides completely hygienic and nutritious food needed by every NDA aspirant.
Physical activities are an important aspect of any training institute especially the one for armed forces training. To provide well sound physical training to all NDA aspirants, we have vast campus grounds. Additional needful infrastructure would be implemented in the future depending on the number of students pursuing their training from our institute.
our mission
Dehradun National Academy of Defence, one of the premier institute missions is to guide the students in achieving their goal to serve the country. Rather than simply teaching them & leaving them on their own to study & crack the examination of the armed forces.
our vision
I hope the students will take full use of the services offered by our institute "DNA Defence" and fulfill their dream of serving their motherland.
Courses We Offer
NDA is a written entrance exam conducted by UPSC (Union Public Service Commission).  It is held twice a year, once in April & the second in September. It is not easy to clear because apart from giving a written exam, students should also meet physical eligibility criteria.
Dehradun National Academy of Defence provides training to the students who want to pursue their career in National Defence Academy (NDA). We offer 4 types of courses to crack the NDA examination.
NDA after 10th standard
 NDA after 12th standard
Navy
 Airforce
Experienced Teacher
We have qualified dedicated & experienced faculties for imparting training to our students. Apart from this, we have physical trainers, healthcare Professionals & counsellors.
Selection Criteria
At DNA defence, students are selected through the following procedure.
First of all, an awareness campaign is created. With the help of this campaign, we announce our selection process opening through electronic and print media. Interested students are called for a physical fitness test. Our team of the expert panel comprises of qualified doctors, fitness trainers & other healthcare professionals who hold experience in the field of the recruitment process. Thus, students are selected after passing their physical examination test. 
Selected students undergo academic as well as physical training from our leading experts of DNA Defence. Thus, preparing them mentally in cracking their armed forces examination is vital.
The Career in Indian Armed Forces is regarded as one of the best fields in the world, and they provide a very delightful & glorious employment opportunity for Indian youth (both men and women) making their future secure financially. Following this, DNA defence services provide the necessary training to students to ensure that the individual is completely competent in cracking the complicated exams of armed forces. Joining NDA gives you the following benefits.
A positive work environment:  It gives much honor & pride to the person joining NDA.
True Nationalists: After joining NDA, individuals become true nationalists & they stop discriminating against people based on religion, caste, and others. It gives a feeling of patriotism in their heart & ready to sacrifice his life for the sake of the country.
Women Aspirants: Nowadays women are also allowed to give this exam & serve their motherland.
Offered High salary that will secure your future.
Pension will be given after retirement.
Job security is always there.
Respectful and honorable job.
Serving as a high-rank officer.
Serving our motherland.
To crack the NDA exams, be consistent with your studies & continue to work hard.
Just follow a few tips:
Practice a lot through mock test/ Previous years solved papers of armed forces.
Do not waste too much time on a particular question.
Take out time to study hard & show your dedication towards cracking NDA exams.
Prepare a timetable for all subjects.
Do regular studies every day.
Your fundamentals & basics in each & every subject should be clear.
Keep your mind calm, don't be anxious.
Dehradun National Academy of Defence is a top-notch prep school for UPSC, NDA, and other armed forces exams. Dehradun National Academy of Defence has been preparing students for NDA and other defence services exams for over a decade. For students preparing from all around India, we also give facilities such as normal classrooms, online classrooms, live classes, video-recorded lectures, and E-Notes.
The DNA defence is equipped with a highly dedicated, seasoned, experienced, and adaptable staff of faculty taking lessons daily, giving the best study material, and following the pattern and syllabus set to assure 100 percent success in results. DNA defence offers unique study materials that are comprehensive, simple & precise and at the same time are in congruence with the defence requirements. We also conduct special doubt-clearing sessions for students who are facing any issue in any of the subject topics.
An excellent academy offering everything at one platform is the added advantage of Dehradun National Academy of Defence. Talking about its infrastructure, DNA defence is offering excellent boarding and hostel facilities for boys and girls separately. Also, we ensure a balanced and nutritional diet essential for a healthy mind & healthy body.
Besides preparing for the examination of the armed forces we also have a team of defence officers and experts who prepare the students mentally for all types of interviews, personality development, Intelligence Test & others. As a result, we assist students in developing and grooming themselves with manners and discipline so that they are prepared to handle any scenario intelligently. Special workshops for personality development, soft skills, and communication skills are also held at Dehradun National Academy of Defence to help students become more confident and optimistic to improve their social skills.
When it comes to choosing the proper career for your child, making the correct selection at the right time is crucial and our academy can help you shape your child's future.
This website provides you with a glimpse of what our academy has to offer. Dehradun National Academy of Defence, one of the premier institute missions is to guide the students in achieving their goal to serve the country. Rather than simply teaching them & leaving them on their own to study & crack the examination of the armed forces, we also enable students to achieve a high level of confidence, so that they can play a pivotal role in serving their society or motherland.
We strive to establish a positive learning environment in which our students have as many opportunities as possible to thrive and stand out not just in academics but also in a variety of co-curricular and extra-curricular activities.
We work hard to make sure that every candidate who enters our academy feels at ease with the personnel and the supporting, pleasant, and welcoming environment that promotes cooperation and trust. We are excited to have your child join us at DNA defence!
To be a leader of society, one must first learn to lead oneself. Our goal is to assist students to develop their natural strengths and navigating through life's adversities. We value and cultivate the values of Indianans while also pursuing self-improvement and modern education. We believe that any student from any background can thrive and become a man leader with the proper education and upbringing.
Thus, at Dehradun National Academy of Defence, we transform Students into Leaders to serve our Motherland India. For more details on the fee structure & course we offer, you can visit our website and assure a better future for your child.
Hurry up, why wait!!! Get your child enrolled with us.