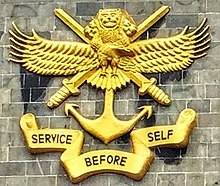 After the independence of Indiain August 1947, the Chiefs of Staff Committee immediately implemented the recommendations of the Auchinleck report.
The committee initiated an action plan in late 1947 to commission a permanent defence academy and began the search for a suitable site. It also decided to set up an interim training academy, known as the Joint Services Wing(JSW), which was commissioned on 1 January 1949 at the Armed Forces Academy (now known as the Indian Military Academy) in Dehradun.
Initially, after two years of training at the JSW, Army cadets went on to the Military wing of the Armed Forces Academy for two years of further pre-commission training, while the Navy and Air Force cadets were sent to Britannia Royal Naval College Dartmouth and Royal Air Force College Cranwell in the United Kingdom for further training.
The National Defence Academy was formally commissioned on 7 December 1954, with an inauguration ceremony held on 16 January 1955. The 10th JSW program was transferred from Clement Town, Dehradun to NDA Khadakwasla. It is the first tri-service academy in the world.
Campus [NATIONAL DEFENCE ACADEMY]
The NDA campus is located about 17 km south-west of Pune city, north-west of Khadakwasla Lake with the Sinhagad Fortproviding a panoramic backdrop.
The site was also chosen for its proximity to the Arabian Seaand other military establishments, an operational air base nearby at Lohagaon as well as the salubrious climate.
The existence of an old combined-forces training center and a disused mocklanding ship, HMS Angostura, on the north bank of the Khadakwasla lake which had been used to train troops for amphibious landings, lent additional leverage for the selection of the site.
Procedure for the selection of Cadets
Applicants to the NDA are selected via a written exam conducted by the UPSC every year, followed by extensive interviews by the Services Selection Board covering general aptitude, psychological testing, team skills as well as physical and social skills, along with medical tests.
Incoming classes are accepted twice a year for semesters starting in July and January.
About 4,00,000 applicants sit for each written exam every year.
 Typically, about 6,300 of these are invited to interview. The minimum age should be 16 and half years and maximum age should be 19 and half years.
The number of students who were admitted to the Joint Services Wing of the National Defence Academy during 1953-54 is 572. Total application received in UPSC 6,061.
Applicants who join the Air Force through the flying branch also go through a test called Computerized Pilot Selection System or CPSS for short. About 300 cadets are accepted to the academy each semester.
About 70 cadets are accepted for the Air Force, 40 for the Navy, 190 for the Army.
Cadets who are accepted and successfully complete the program are sent to their respective training academies for one year of training before granting of commission: army cadets go to Indian Military Academy (IMA) at Dehradun, air force cadets to Air Force Academy (AFA) at Dundigal, Hyderabad, and naval cadets to Indian Naval Academy (INA) at Ezhimala, Kerala.
Squadrons and Battalions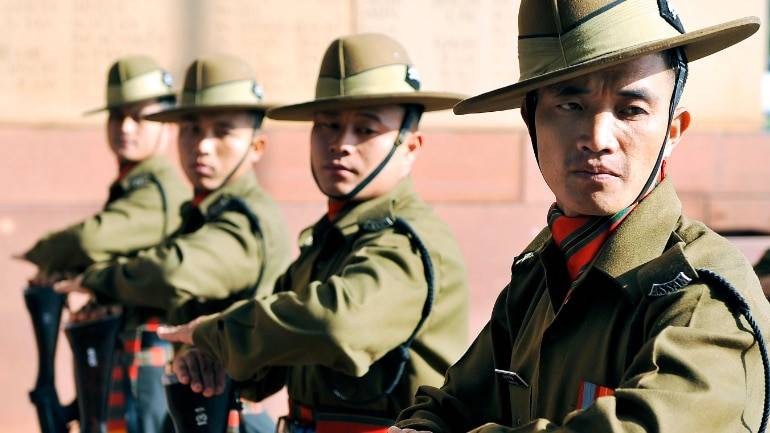 A cadet is allotted to one of the 16 Squadrons.
No. 1 Battalion: Alpha Squadron, Bravo Squadron, Charlie Squadron and Delta Squadron.
No. 2 Battalion: Echo Squadron, Foxtrot Squadron, Golf Squadron and Hunter Squadron.
No. 3 Battalion: India Squadron, Juliet Squadron, Kilo Squadron and Lima Squadron.
No. 4 Battalion: Mike Squadron, November Squadron, Oscar Squadron and Panther Squadron.
Each squadron has approximately 100 to 120 cadets drawn from senior as well as junior courses under training in the Academy.
Vacancies Per Course
300 (Twice a year)
Army – 195
Air Force – 66
Navy – 39
Notify In Employment News And Leading Daily News Paper
Mar and Oct Notified by UPSC
 
Age
16 ½ to 19 yrs
Born Between
2nd Jan to 1st Jul for Dec Course and
2nd Jul to 1st Jan for Jul Course
Qualification
12th Class of 10+2 System of Edn of Equivalent
for Army and with Physics and Maths for AF/Navy
Marital Status
Un Married
Application to be Received by
10-15 Nov for Jan Course and 10-15 Apr for Jul Course
Likely SSB Date
Sep to Oct and Jan to Apr
Date Commencement of Trg
Jan and Jul
Training Academy
NDA , Khadakwasla, Pune
Duration of Trg
3 Yrs at NDA and 1 Yrs at IMA 
Eligibility and Educational Qualification for NDA Course
To begin with, if any person wishes to appear for the National Defence Academy Examination, then he/she should be a citizen of India.
The minimum age of the candidate should be 16.5 years and shall not be exceeding 19 years, as on the first day of the month the course is due to begin.
While applying, the marital status should be unmarried.
Both, he or she can apply for the NDA course exam.
As far as educational qualification is concerned then you must have completed 10+2 from a recognized board, for Navy and Air Force candidates must have physics and mathematics as their subjects.
Exam Pattern and Syllabus Of NDA Course
The syllabus is this examination is strictly based on the Class 12th curriculum. Your exam will be divided into two papers-
Mathematics (300 marks)
The exam will be having 100 questions for three marks each. Duration of the exam will be two hours thirty minutes.
Topics Included:
Algebra Matrices and Determinants
Trigonometry
Analytical Geometry of two and three dimensions
Differential Calculus
Integral Calculus and Differential equations
Vector Algebra
Statistics and Probability
General Ability and English: (600 marks)
This exam will also be for two hours thirty minutes, but it will have 150 questions and the total marks will be out of 600.
Topics Included:
Part A:
English (Maximum Marks 200)- The question paper in English will be designed to test the candidate's understanding of English and workmanlike use of words.
The syllabus covers various aspects like: Grammar and usage, vocabulary, comprehension, and cohesion in extended text to test the candidate's proficiency in English.
Part B : 
General Knowledge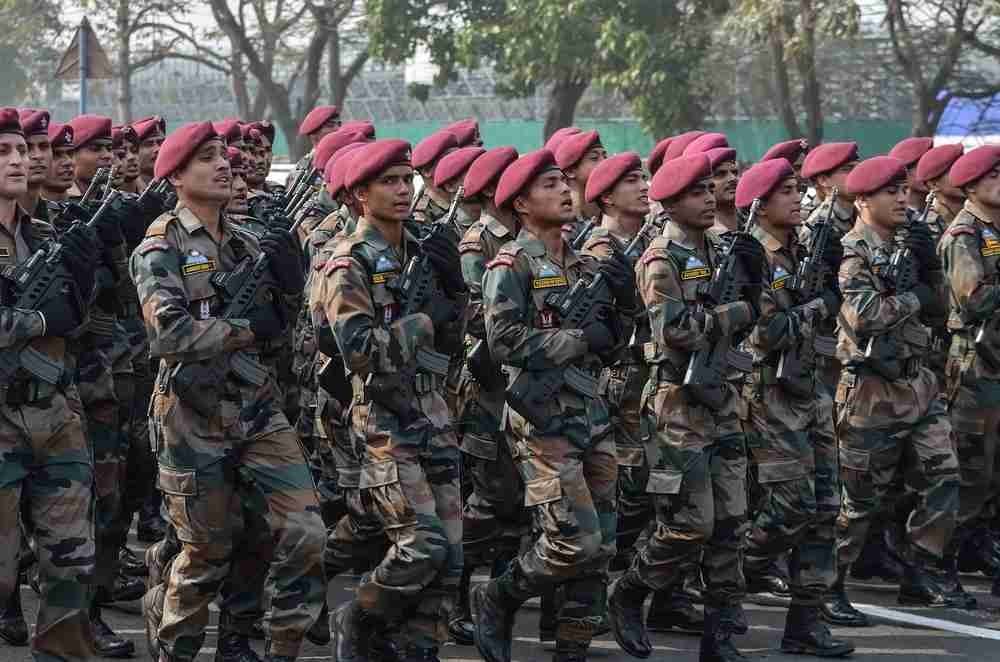 Preparation Tips and Tricks For NDA Course
Consider English and GK as the same
As mentioned above, paper 2 of the NDA exam consists of both English and GK, which can work as a plus point for you. Candidates with good self-awareness and command over the language have the chance to score in!
Practice makes a man perfect
You're nothing if you don't practice. So, before appearing for the exams, try to practice as many maths questions as you can. Try not to leave anything.
Time check
Performing well is not going to do it, you also have to keep an eye on the time. While you practice, try to solve questions quickly because that'll save time for you to revise.
History of India
This will not just help you through your exam but throughout your career! It might come across as boring but then again, it is really very helpful. Lots of questions are asked, which are related to Indian history.
Skipping this section will prove to be a costly mistake! Prepare this section well.
Space management skills
Now a question comes to you, what is this supposed to mean? Well, when it comes to mathematics, to solve questions, some or the other sort of rough work is involved. Such rough work requires blank space.
You may do such stuff in your mind too if you are exceptionally smart! But almost all of us will need to do rough work on the blank spaces provided.
But the problem is that the amount of blank space provided is not too much. It is quite limited, to be honest.
So, in order to tackle this issue and to prevent ourselves from running out of blank space, we must practice space management. Learn to do calculations and rough work in as limited space as possible. Also, do much of the task using mental arithmetic rather than written work.
Every question/subject is important
The stream that you chose in 12th can benefit a lot in this. The questions in G.A. paper are assembled from almost all subjects' form all stream of the 12th class. So prepare your best subjects.
Learn the shortcuts
Not in your life or career but when it comes to solving mathematics, you need to know every shortcut possible else it is just simply going to be time wasting! The mathematics part of the exam is a bit tricky.
The questions asked in it are analytical and needs to be worked upon to find the solution.
As long as you don't know the shortcut method, it will for sure take much time and efforts to find the right answer.
This often results in a waste of time and marks! Learning the shortcut methods using the guide book will help you save time. This will eventually help you attend all the questions asked in the paper.
There is negative marking!
The UPSC exams have a negative marking of 1/3 which makes it a judgmental thing to score. Don't mark the question which are out of your aptitude or knowledge.
Just be specific to those which are under the level of your knowledge to reduce the fluctuation of your score.
Take advantage of your strong points
Say you're amazing in English, then try to save your time there and also, try to score the most in those parts.
Be Aware
What is happening where? Who is saying what? How did what happen? These are somethings that you should be able to answer at all time. Start reading newspapers, tabloid. But put your serious effort in knowing everything that's happening in the world.
Be a part of School Co-Curricular Activities
This is for your interview round because it is very different from your writing test. You can memorize things and answers overnight but you surely cannot build a personality overnight. Right? So start developing your personality by taking part in school's co-curricular activities. It will greatly help you when you have a face-to-face interview.
Begin from the easiest
If you feel that there's something that you're good at, then begin from that because the easiest is always the quickest to attempt. And also, you'll get enough time to scratch your head with the really complexed ones.
General Ability needs judgment
The general ability is all about your knowledge level. So before making any decision over the correct option of any answer, make sure you have the opted the right one. Be cool and precise in whatever you mark.
Previous solved papers
The previous year papers of NDA  course can help the new aspirants in getting the idea of the types of question. The candidates must also go through the G.A. papers of other exams conducted by UPSC to get a good level of knowledge
Intelligence And Personality Test
If you pass the written step, then you are one step closer to your dream. After writing, all the qualified candidates appear for the Intelligence and personality test.
This test is said to be even more difficult and horrifying than the written one but you people have nothing to worry about. We have everything covered for you, just continue reading!
The Intelligence and Personality Test is more practical than theoretical. So, this test is all about flaunting your brilliant officer-like qualities such as responsibility, team work, leadership, quick reaction, the presence of mind, confidents and other traits that are needed to be a good officer.
In order to prepare for this test, you have to take part in group activities, engage your friends, you don't have to be shy, take mock interviews and finally focus on your overall personality.
Conclusion
Preparing for the National Defence Academy Examination cannot be easy, not in the wildest dreams. But if you've set your eyes on it then don't let anything get in the way.
There are no two ways of saying this, but NDA course will be possibly the most difficult thing that you've ever done but that is just the beginning. After clearing NDA, you will see that there is a whole new life just waiting for you.
We hope that this article has been helpful for you and that you do, abide by the above-mentioned things. We're sure, if you go by the little hacks that we've revealed, that you will be selected in the FIRST ATTEMPT!
Just don't be afraid of going an extra mile to achieve your dream because as I said, once you plan on appearing for the NDA course Exam, it's like you eat, breathe and bath with it.
You have nothing more but just prove how valuable you, can be in keeping our motherland, India above everything and everyone else in this world.
I think you need no more pep talk, so don't hold back and start preparing. Leave no stone unturned because now is your time. Each and every one of you, all of your NDA  aspirants have it in you!! Try to stay alert at all times and know what is happening around. The rest is all covered.
Stop overthinking people! Grab a hot cup of coffee and let the work begin! You do have some serious efforts to put forward if you wish to succeed in this one.
The National Defence Academy is no place for shortcuts or procrastinators, but it is the most remarkable place, an individual can dream of going.
Times are changing and so has India's hold on the world-forum. NDA needs our youth to come forward and make their country proud!